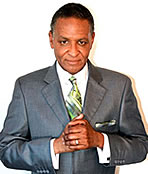 At 4c Mobile Services we recognize and understand that our customers have a very clear perspective about their, "essential livelihood assets" and the importance of ongoing cleaning and detailing. 4c Mobile can
deliver its services in exclusive executive work place parking garage environments where you work, shop and dine.
As an Asset Detailing Specialist, President & CEO Norm Hodges for more than 25 years has delivered hands on convenient, reliable and quality service to our customers in private industry, government, marina, residential and the concierge on call communities throughout the Washington Metro area.
Our customers enjoy the benefits of customized annual cleaning and detailings plans, to include email appointments, Google doc's excel tracking of redeemed services, and monthly text, email reminders. The menu of services can include key drop off (or) pick-ups at office security/floor reception desk.